21 March 1920 – 16 August 2007
Founding Director
This outline of a long and distinguished career has been kindly provided by Les' wife Maureen.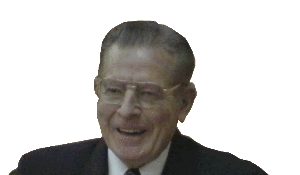 Les was born in London in 1920 and moved to Australia at the age of seven. At 13 he joined the Salvation Army band in Ballarat where he learned to play a brass instrument. At 15 he moved to euphonium in the Corps band. In 1935 he joined the Ballarat Central Songsters. By 1940 he was appointed Deputy Bandmaster.
In 1941, Les enlisted in the 8th Battalion, and became Bandmaster in 1942. In 1943 he was promoted to Sergeant. He served in Darwin, New Guinea, the Solomon Islands and Bougainville. He was discharged in 1946.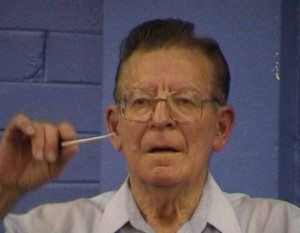 In 1946, he moved to Melbourne where he was appointed music instructor with the Victorian Council for Advanced Education. In 1960 he re-enlisted in the Regular Army and joined the Southern Command Band, becoming band arranger.
From 1968, Les was stationed on the staff of the Royal Military College, Duntroon. For ten years, Les was the Bandmaster of Daramalan College. He joined the Hall Village Brass Band in 1986, where he conducted sometimes. He was also involved with Black Mountain Brass and the Canberra Community Orchestra.
In July 1989, Les was a co-founder of the Weston Creek Community Concert Band. He has been the Musical Director since its inception until illness prevented his full participation in 2005. At the Annual Christmas Dinner on 8th December 2005, Maureen accepted the Appointment as Director Emeritus for Les, who was unable to attend due to ill health.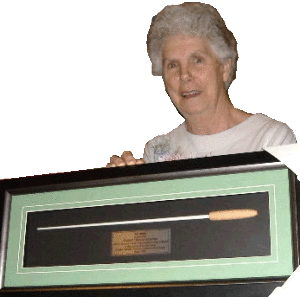 Les died in the Amity Nursing Home in Aranda, late on 16th August 2007.
Although he will be greatly missed by all those who knew and worked with him, his legacy to musicians, and particularly those in Weston Winds, will continue.