30th anniversary
In 2019 Weston Winds celebrated 30 years of performing.
The anniversary was marked by a concert on Sunday 25th August 2019 at the Canberra College Performing Arts Centre in Woden.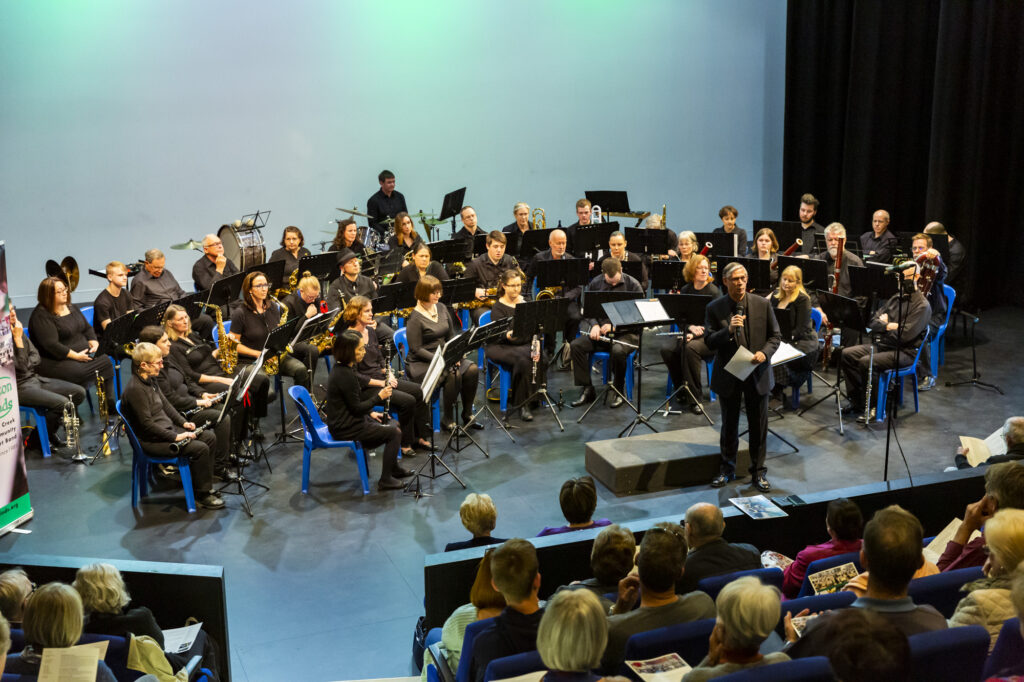 Friends and family enjoyed a great afternoon of music showcasing the variety performed by the band.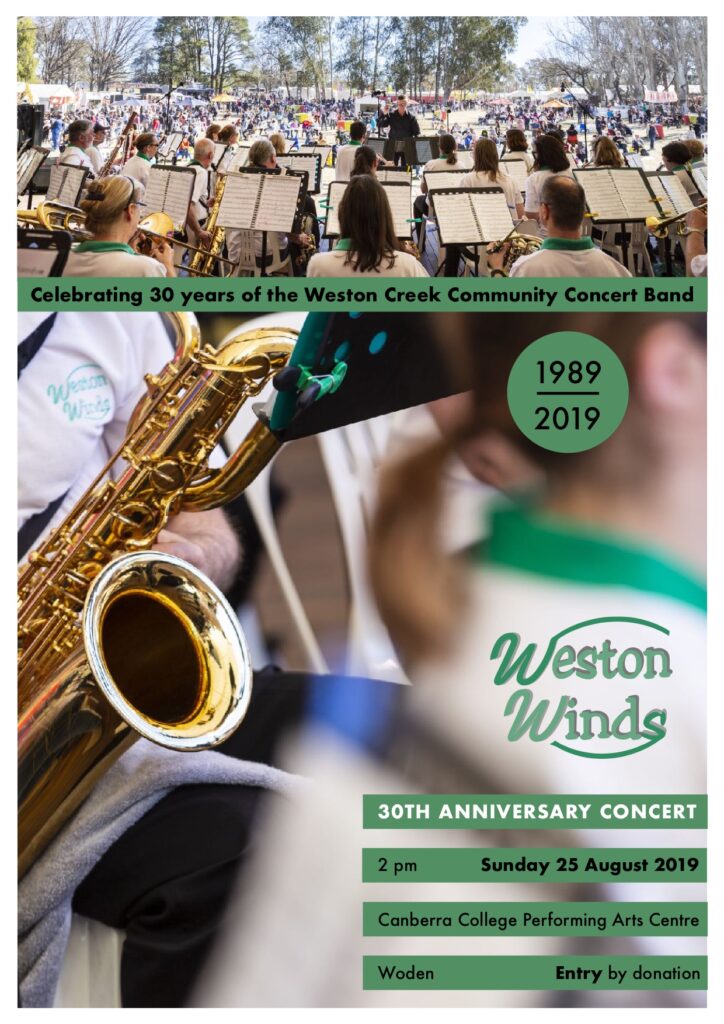 20th anniversary
In 2009 Weston Winds celebrated 20 years of performing. To mark the occasion a 20th anniversary concert was held on Saturday 24th October 2009 at the Burns Club, Kambah.
The concert was very well attended by friends and family and the great night of music was a fitting tribute to the band's 20 years of performance.